Our instructors for Dangerous Goods are accepted by the Federal Office of Civil Aviation in Switzerland and accredited by IATA ( International Air Transport Association).
All instructors have extensive knowledge and experience in handling Dangerous goods as cargo and
passenger baggage.
Our staff are declared specialists with a wide range of knowledge.
Consulting and mandates
Consulting
Our specialists would be pleased to consult you about any questions concerning Dangerous Goods in air transports, ocean transport and road transport.
You are shipping Dangerous Goods but do not have a Dangerous Goods safety advisor?
Our specialists are holding the necessary permissions to overtake such a function in your company.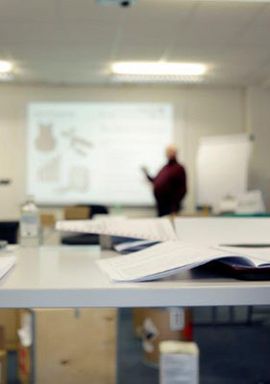 Training in our classroom
Are you in need for a special training? Would you like to have your staff trained spezifically?
On request we organize for you and your staff beside a basic training also the mandatory refresher courses at you location or in our training facilities at Zurich Airport.
We you be pleased to work out an individual course program in accordance with the requirements from ICAO and the FOCA
Aviasecure Ltd
Fracht Ost
P.O. Box
CH-8058 Zurich Airport
T +41 (0)58 856 95 90
F +41 (0)58 856 95 18